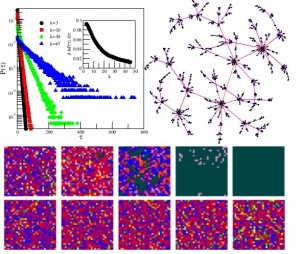 Next November 27-th, Carlos Gracia Lázaro will make the dissertation of its PhD Thesis entitled: "Dynamics and Collective Phenomena of Social Systems".
Supervisors: Mario Floría Peralta and Yamir Moreno Vega.
You can give a look at the PDF of the thesis at:
https://docs.google.com/open?id=0B1gIWe9T8MsVaWZ5QzFBV1RMYnM
The dissertation will take place at 12.00 in the Sala de Grados, Facultad de Ciencias,
Universidad de Zaragoza.